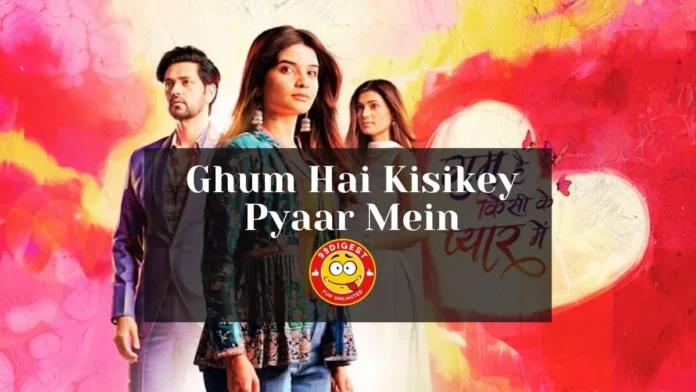 Introduction
Ghum Hai Kisikey Pyaar Mein, the beloved show on Star Plus, has made its way into the hearts of viewers, amassing a dedicated fan base. With its gripping storyline and dramatic twists, it has held the audience's attention, ensuring they don't miss a moment of this high-octane drama. The series features Shakti Arora, Bhavika Sharma, and Sumit Singh as its central protagonists.
Achieving the Milestone of 1000 Episodes
The current plot of the show centres around characters Ishaan, Savi, and Reeva. Now, Ghum Hai Kisikey Pyaar Mein has reached a remarkable milestone, completing a thousand successful episodes. As the show joyfully celebrates this magnificent feat, Shakti Arora, one of the lead actors, shares his excitement and gratitude for participating in this incredible journey.
You can watch 1000 number Episodes from here.
Shakti Arora's Reflection
Shakti Arora offers his perspective on this remarkable journey: "The journey has been amazing and exciting, and I am elated that I have met the expectations and lived up to the hype. I also feel blessed. It's a great feeling to be a part of it, and I hope that we continue this journey with many more thousand episodes. Being a part of the show, I find myself evolving as a person every day. The more adaptable to change I become, the more my life experiences evolve; hence, I keep incorporating these into my acting skills."
Behind the Scenes
Ghum Hai Kisikey Pyaar Mein is brought to life by a talented team, including Rajesh Ram Singh, Piya Bajpiee, Pradeep Kumar, and Shaika Parween. The show graces the screens at 8 p.m. on Star Plus, captivating the audience from Monday to Sunday.
A Testament to Ghum Hai Kisikey Pyaar Mein Popularity
This remarkable achievement of 1,000 episodes is a testament to the enduring popularity of Ghum Hai Kisikey Pyaar Mein. It underscores the show's ability to captivate and engage viewers with its compelling narrative, solidifying its place as a prominent fixture in the world of television entertainment. Congratulations to the entire team for this remarkable milestone!
Additional Insights
The sustained success of Ghum Hai Kisikey Pyaar Mein can be attributed to several factors. Key among them is its relatable storyline, delving into universal themes like love, family, relationships, and betrayal, resonating with viewers from all walks of life. Furthermore, the show's popularity stems from its well-developed characters – both protagonists and antagonists – who are complex and nuanced, making them relatable and engaging.
The show's production values are top-notch, with high-quality cinematography, set design, and costumes, creating a visually appealing experience for viewers. Additionally, the cast is talented and experienced, delivering powerful performances that breathe life into the characters.
In sum, Ghum Hai Kisikey Pyaar Mein is a well-crafted and entertaining show that has earned its place as one of the most popular on Indian television. The show's success is a testament to the hard work and dedication of the entire team, well deserving of the recognition it has garnered.
Anticipating Many More Episodes to Come
As Ghum Hai Kisikey Pyaar Mein celebrates its 1000th episode, fans can eagerly look forward to many more captivating episodes filled with drama and entertainment. The show's writers and producers have demonstrated their knack for crafting engaging storylines and characters that keep viewers coming back for more. With its talented cast and crew, Ghum Hai Kisikey Pyaar Mein is poised to continue its reign as one of the most popular shows on Indian television for many years to come.